Sean Dennis
Helping nonfiction authors create their best works
I provide coaching and editing services for authors creating works in the following content areas: social sciences, music (jazz) studies, environment/nature, holistic health, green technology, and other progressive ideas.
My cross-industry, real-world experience includes editing and writing for national magazines, a technical book publisher, a higher-education consulting firm, a federal agency, a training company, and the avionics and IT systems sectors. My goal is to make the writing process productive yet fun and fulfilling.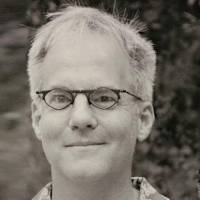 Services
How May I Help You?
Coaching
Brainstorming, planning, guidance, and encouragement. Friendly and fun. Half-hour or hour sessions. Available via Skype, Hangouts, or phone.
Developmental Editing
Helping you create your best work—from start to finish or jumping in as needed. Identifying target audiences, developing outlines, reviewing chapters, mentoring, and more.
Copy Editing
Line editing, copy editing, and proofreading that polishes your manuscript yet preserves your unique voice.
Testimonials
from happy authors!
TJ VanToll
Principal Developer Advocate – Progress
Sean helped me organize my eclectic thoughts into a book that I'm really proud of. If you have technical material you need help with, I'd highly recommend working with Sean.
Aurelio De Rosa
Front End Engineer – Facebook
I worked with Sean while writing my book "jQuery in Action, Third Edition." He helped me in creating a work I'm very proud of by providing feedback on the writing style and the explanations provided. Sean was able to offer a diverse perspective on the topic which had an impact on the book. I'm very happy with the final result and I recommend hiring him.
Oliver Drobnik
Head of Development – Drobnik KG
Sean worked with me on my book "Barcodes with iOS" which was my first technical book. Before this book I had only gained experienced in writing technical articles for my blog. With Sean's guidance and teaching I was able to adjust my style to work for Manning. If it hadn't been for Sean I would never have been able to put together a structure that would work for a "half-size" book like mine. Sean's patience and tenacity allowed us to work through the skepticism of several other people involved with the project. Sean was a great advocate for this book, which was somewhat off the beaten track for Manning. He was able to convince the powers that be that it would fit a more advanced crowd of iOS developers, instead of devolving into yet another "iOS for Dummies" book. This kept me interested in the project because as I was developing the individual chapters with Sean – each dealing with a separate interesting iOS technology – I was learning the ins and outs of the material myself. You know, if you want to get really good at something, you must teach it. Because then you are forced to digest the material sufficiently so that you can explain it to another person. Long story short, this book ended up actually being published and it would not have been possible without Sean.
Ian Bryan
President – WorldChanging
Sean's ability to balance creative and analytical processes is refreshing and rare. He can take information from many sources, make sense of it and translate it back into a concise body of information with almost no management. I would recommend him to anyone needing his services.
Stephan Hochhaus
VP Organizational Development – grandcentrix GmbH
I came in contact with Sean when he became my Developmental Editor for "Meteor in Action," and his knowledge and advice was essential in starting (and finishing!) the project. As none of the involved people ever met in person it was extremely important to establish a productive work environment for both me and my co-author and the folks at Manning. I am extremely happy with the results and Sean played a vital part in it due to his professionalism, his easy-to-work-with attitude, and the focus he brought to the project. I'd gladly work with him again.
Rick Umali
Engineer, SaaS Operations and Delivery – Vericode
Sean was my excellent development editor for Manning Publication's "Learn Git in a Month of Lunches." He was inserted into the book's development mid-stream, taking over from a transitioning editor. He handled this turnover with ease, getting up to speed quickly and diligently. Sean provided steady, constructive feedback as he oversaw a revamp of my table of contents and the delivery of several chapters. His guidance made the book clearer. He was terrific at managing not just my expectations but also the publisher's, and I was grateful for his work on the book. I highly recommend him as an editor!
Miles Dolphin
Vice President & Head of GIS Data Services in Identity and Access Management – Barclays Investment Bank
Sean was excellent to work with. As a technical writer and editor he was able to successfully understand an author's content, challenge the structure and apply common sense to how a story should flow. It is unique to find a person such as Sean who is able to blend technical knowledge with an artistic sense of writing. It was an absolute pleasure working with Sean and I would definitely recommend him for future technical writing opportunities.
Evan Hahn
Software Engineer – Airtable
I've written two books. The first was without Sean's editorial help and wasn't great (check the reviews). The second was with his help and turned out much better on all fronts. I'd believe these facts weren't related if I didn't enjoy working with Sean, appreciate his great feedback, or appreciate his wisdom for an inexperienced technical writer like me. Hope to work with him again in the future!
Career Path
A long and winding road, perhaps
B.A. in Economics
Turned down a scholarship to be a music major (bassoon). I still rue that decision, but life goes on. Majored in economics for a reason I cannot remember. Minored in English which was much more in my wheelhouse. 
M.A. in English
After almost two years of selling auto insurance in an inbound call center I simply couldn't take it anymore. So I went back to school. My focus areas were sociolinguistics and American dialects, with independent studies in monosemy theory with Dr. Charles Ruhl. Had Ph.D. aspirations but my research interests were too wacky, I guess (discovering simple, abstract meanings of vowel-formant frequencies via extrapolated proto-language akin to IndoEuropean). 
Co-founder and Multimedia Developer, Sage Island
After a few years in retail bookstore management, I moved into the burgeoning world of e-learning. First stop: a now-defunct company that developed training for the-pulp-and-paper industry (oh, the joys of the Flexo Folder Gluer machine!). After that, I helped start up Sage Island—then, a training and software development company for hospitals, hospice, and long-term care facilities; now, a web marketing outfit.
Program Development Specialist, NOAA
Seeking new challenges, I accepted a position with NOAA's Coastal Services Center as a one-person e-learning development team. Lots of smart, friendly, and dedicated folks there. I also taught web content design workshops across the country, assisted other instructors, and participated in a variety of software dev projects, conferences and events.
Senior Technical Writer, DataPath & Rockwell Collins
Family obligations and a desire to do something completely different led me to DataPath, a SATCOM software and hardware company (and defense contractor). Here I wrote and edited many technical manuals and spent my days working in a dedicated software development team—from the comfort of home. A bit of a strange phase for a peacenik environmentalist, I confess.
Freelancing
Rockwell Collins purchased DataPath and a bit later laid off 500 or so employees to make the books look a bit better. Shareholder value über alles! Thus, I picked up various freelance writing and editing gigs for roughly a year as I figured out the next phase. It was a blessing in disguise.
Developmental Editor, Manning Publications
This was my entry to the world of developmental editing, and a fine one at that. For roughly a year I helped software programmers become authors of high-quality books on a variety of computer-related subjects. I interacted with talented people, both at Manning and in the world of software development.
QA Analyst, Fire Engine RED
Fire Engine RED is a small but innovator provider of student search services for leading colleges and universities across the country. My QA role included a wide range of copy editing and QA reviews of emails, online forms and applications, and printer proofs—everything gone over with a fine-toothed comb at multiple stages of the development process. 
Associate Editor, Madavor Media
This was an experience for which I'll forever be grateful. A guy who loves jazz and enjoys birding becomes the associate editor of JazzTimes and BirdWatching magazines, respected publications featuring content from the best writers in their fields.
Editing, Coaching, Writing
Looking forward to working with you!